Professional technical personnel create high-quality products.
We've grown into a crane-related safety company with our customers.
Professional technical personnel with long-standing know-how gather to do their best in each field. It consists of the computer development department, Technical production department, and the business department of Part 3, and is an organizational system for realizing customer service. It protects the safety of industrial sites by producing high-quality products.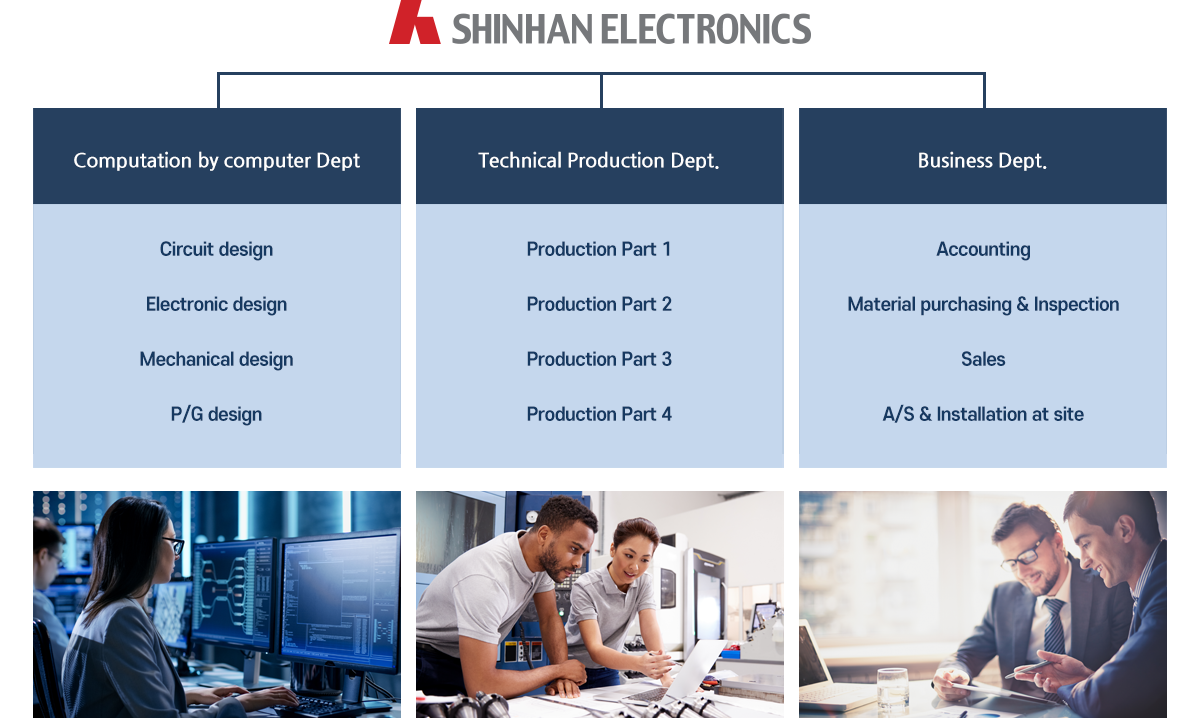 Computation by computer Dept
Circuit Design : Circuit Design, Circuit Test
Electronic Design : Drafting, Electronic management, Draft approval, Management Manual
Mechnical Design : Development planning, Machined Products Design, Mechanical Drawing Management
P/G Design : Program development, program support mass production, production staff manual.

Technical Production Dept
Production, Factory, Manufacturing inventory management, Production process inspection, Repair nonconforming products, Material procurement applications, Production planning, A / S, Instrument management, Production, Facilities management, Final inspection.

Business Dept
Accounting : Document Management and Finance, A / S received, Written inspection report
Material Purchasing & Inspection : Material procurement, inventory management, materials, storage, receiving inspection, supplier management Record instrument calibration, test equipment management, on-the-spot inspection
Sales : Quote creation, order management, vendor registration, oversee sales operations
A/S & Installation at site : A / S, construction milestone to create, product installation, construction, testing, reporting and writing load cell check sheet