Protect the safety of industrial sites and their assets
with creative innovation and trusted quality.
Birds flying high can see the farther and the more things. Like the bird flying high with advanced thought and behavior, SHINHAN Electronics is always fluttering to the higher objectives. We have made the safer industrial sites by producing the Crane Safety Equipment with rich experience and technology. SHINHAN Electronics with all the staff and employees, as a leading company of creativity and change, has been firmly putting into practice the management idea of dealing customers with first priority.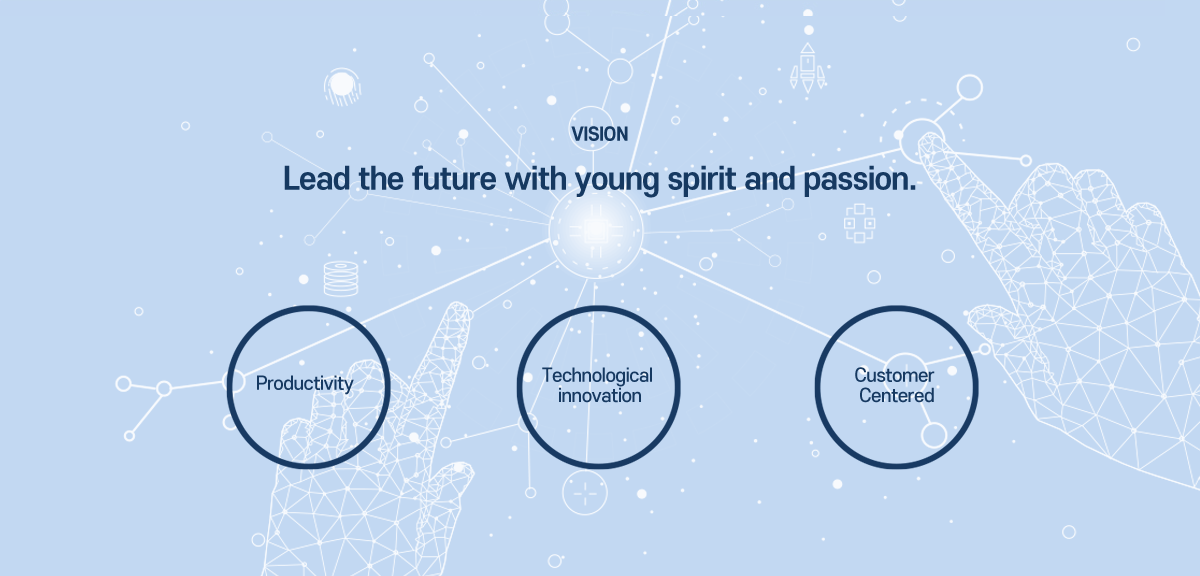 Management Ideas of SHINHAN Electronics
1. Enterprise Management with continuous trust of customers
2. Enterprise Management together with staff to raise dream and hope
3. Enterprise Management toward the better world with neighbors

Future Image of SHINHAN Electronics
Leading Enterprise of future to enhance the safety and efficiency of industrial sites with zero defect ratio by developing continuous innovative technologies.

Ideal Employees of SHINHAN Electronics
Employees with leading capacity of creativity and change and developing the future of enterprise with sense of responsibility and mission